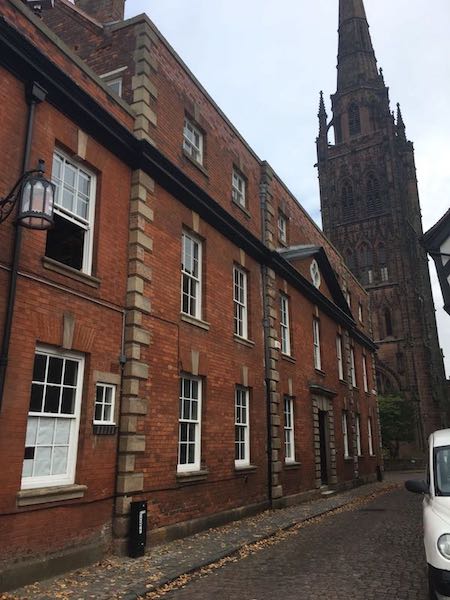 Arco help transform a traditional English building in Coventry into Student Halls of Residence in property preservation and revival project.
Arco Decorations were assisting with an unconventional conversion of an old, 19th century building into student accommodation in Coventry this month. County Hall in Bayley Lane, near Coventry Cathedral, was to be elegantly transformed into a halls of residence with the help of our decorating experts.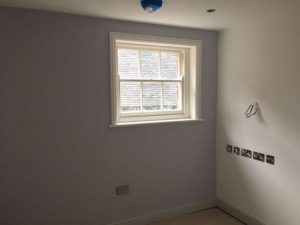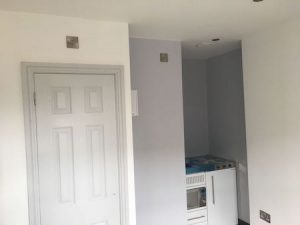 Coventry suffered heavy bombing during World War II thanks to Hitler and his gang and there was an attempt to redevelop and revive the city during the 1960s. This small area of Coventry around the cathedral which managed to maintain its old English heritage, is often forgotten about due to the concrete jungle that has since emerged around it.
With any listed building like County Hall, renovations require a huge element of conservation and care. Preserving the property is a must for the project to be a success and Arco are no strangers to working with within this particular framework.
Following the necessary repair work, the project aimed to protect the building by constructing self-contained flats within the property rather than directly converting the structure itself. The complete construction of rooms, corridors and stairs as separate to the building that housed them acted as a building within a building. We were able to reboard, tape and skim the walls, painting and decorating the rooms in a way that was practical, efficient and didn't tamper with the building's original materials.
Before we knew it, County Hall had been transformed into a savvy architectural disguise for its modern day purpose as newly painted and decorated student halls.
Exposed, original brick work remains untouched and very much protected by what has been constructed within it. The self-contained student pods come complete with bathroom and cooking facilities; ideal for students who require their own space without the uncertainty and financial hassle of coordinating shared living in a foreign city. The original vaulted ceilings in the property add character to the potentially mundane aspects of student residents that are notorious for their characterless and compact design. I mean, who doesn't want the option of being able to sit on the toilet while simultaneously cooking their eggs and bacon in the morning?! Anything for an extra few minutes in bed after a heavy night on the tiles… Students, eh?
As Coventry becomes an increasingly attractive choice for students far and wide, housing them in places like County Hall is an opportunity to inject life back into the old and classic buildings of pre-war Britain. Sounds cliché, but they just don't make 'em like they used to!
For more information about projects like this one, please contact us with any questions and we'll get back to you further details about how we can help you complete your conservation project.
Arco Decorations:
Renovation. Conservation. Transformation.